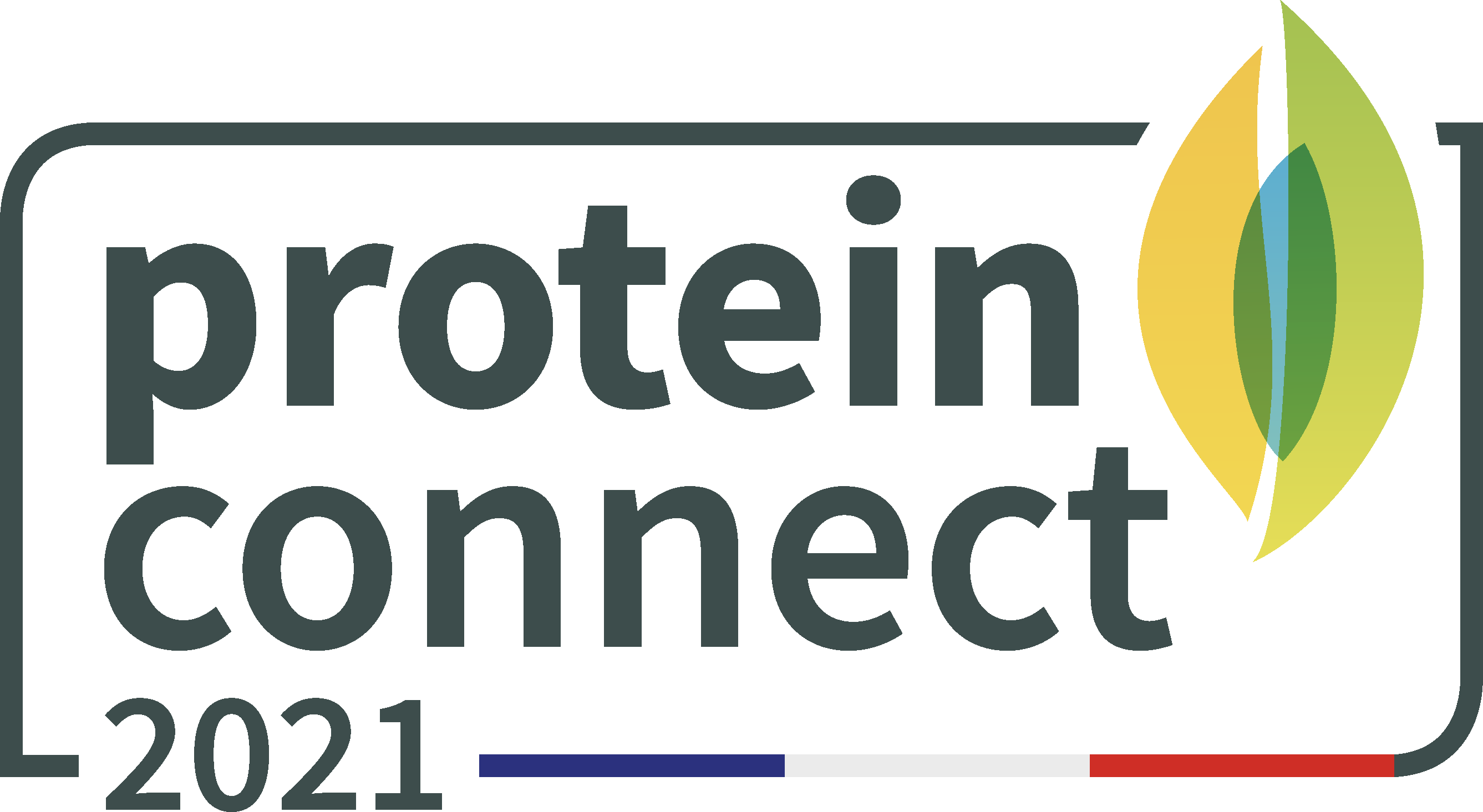 PROTEIN CONNECT - THE LABEL
The aim of the Protéines France label for start-up is:

Connect the actors in the field of plant-based and alternative proteins from farm to fork

Shed light on the most promising start-up/ideas

 

Key objectives:

Encourage the development of start-ups and growth their business in France  and in Europe

Intensify collaboration between start-ups and industrials
PROTEIN CONNECT label is a guarantee of quality, notoriety, and credibility recognized for the start-ups by Protéines France community.
---
BENEFITS
                        

Labeled start-ups will take full advantage of the 25+members Protéines France network and more than 100 experts. The start-up will also benefit from exhibition spotlight during one of the event and trade fair such as Protéines 3D, Paris International Agricultural Show,… from Protéines France partners.

Labeled start-up will be highlighted at the heart of the Start-up Camp Day and will benefit from a tabletop in the show case area, pitch sessions, meetings with industrials, VCs and unique networking opportunities.

 
| | |
| --- | --- |
| |                                                    |
| Labeled start-up will benefit from a personalized coaching program to help you growth-up quickly your start-up/project. The program consists in 4 x 2H of working session to help you design and implement your R&D or industrialization program with an expert from Protéines France members. | The labeled start-up will receive a personalized "Start-up Connect" logo. The logo can be used to communicate on the start-up website and social networks, to communicate to investors… |
---

TIMELINE
| | | | |
| --- | --- | --- | --- |
| FAISABILITY | INNOVATION | DURABILITY | MARKET AND BUSINESS OPPORTUNITIES |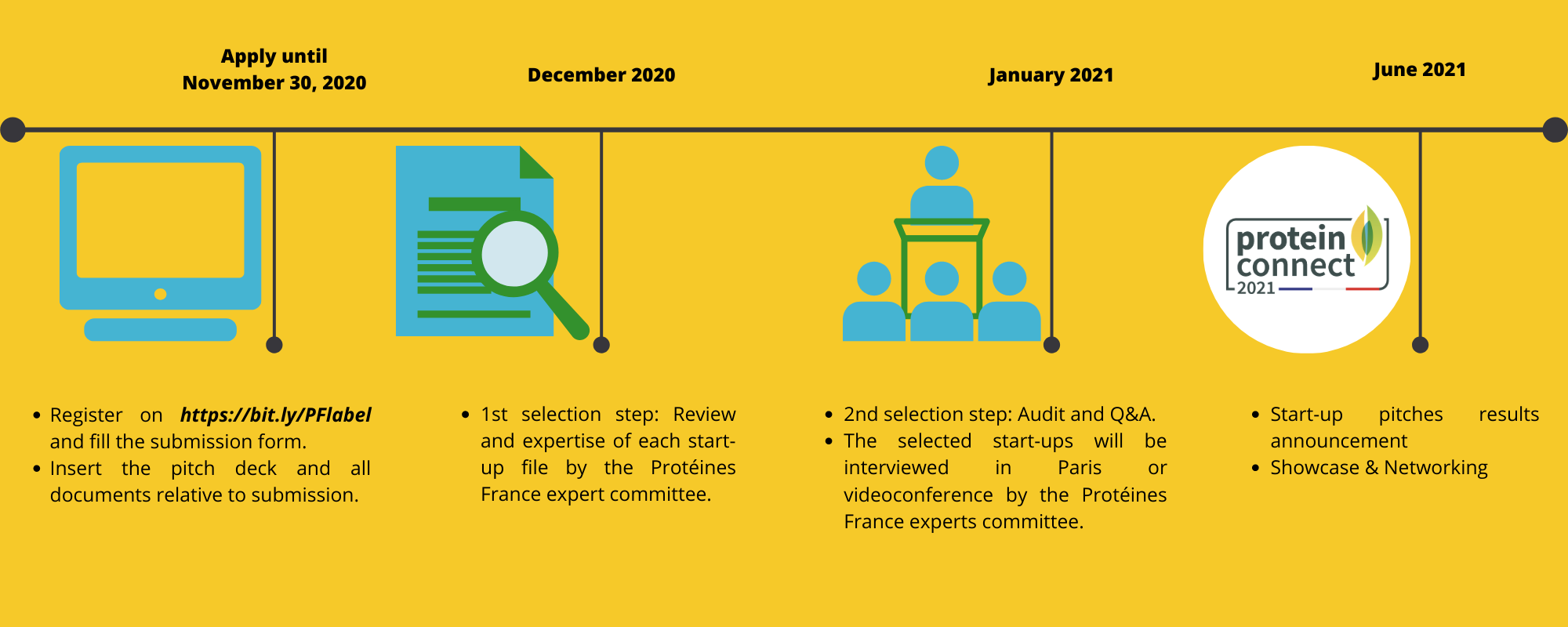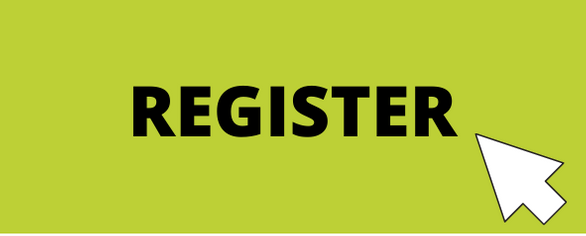 ---
ELIGIBILIY REQUIREMENTS
| | |
| --- | --- |
| | The Protéines France label is opened to worldwide start-ups. Participants must have an ingredient, product, solution, service or process related to the plant-based and/or alternative proteins sector (algae, insect, yeast, bioconversion, single cell,…) that they wish to publicly present as the basis for a new viable business. |
The start-up shall meet the following criteria:
Officially registered

Not older than 5 years

The start-up solution must be at a minimum development stage of TRL 3 or TRL4

The start-up may have raised funds: seed round, series A/B and/or independent funding

The business must be involved in a new product, technology or service in the field of plant-based and alternative proteins
Only start-ups developing a new product or service or process are eligible under this scheme. 
The start-up should contribute at least one of the four goals identified below:
 

1) Initiate a transition to diversified proteins seed cropping systems – new seeds, innovative crop systems,… that are genuinely innovative and offer measurable advantages for growers, ingredient manufacturers, food industry and consumers